Bbc meet the author michael morpurgo war
BBC News - Meet the Author, Michael Morpurgo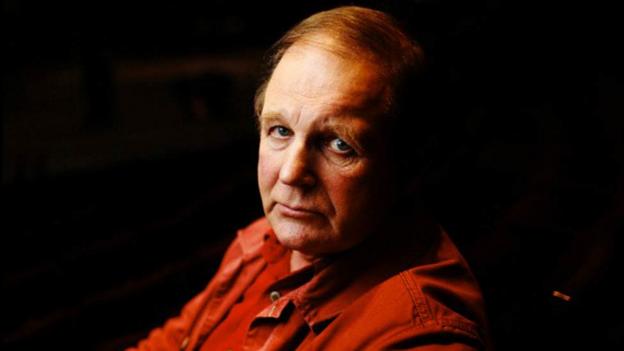 For world news, follow @BBCWorld. Breaking news, follow @BBCBreaking. . War Horse author Michael Morpurgo reveals cancer . the nicest people I have ever had the pleasure of meeting and myself and family wish you. War Horse author Michael Morpurgo has hinted his next story might be based around the real life story of a wartime carrier pigeon. Sir Michael Morpurgo says he has "excellent prospects" after treatment for cancer of the larynx. Children's author Sir Michael Morpurgo has spoken of his battle with cancer. BBC News - Meet the Author, Michael Morpurgo.
Focus turns to women's rights and the suffrage movement, including the campaign of the suffragettes, which led to the Representation of the People Act on Thursday, September The afternoon Lincoln Drill Hall features a talk by playwright Stephen Gillard on the fascinating true story of the Lincoln Ladies football team who in defied an FA ban on women's football.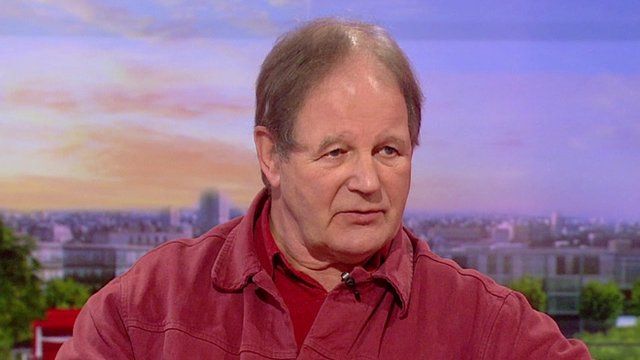 From the corset to the contraceptive pill, it documents the changing role of women in society through the lens of the inanimate objects that touched women's lives. Author Jane Robinson will describe the remarkable story of the Great Pilgrimage of in which hundreds of women of all backgrounds marched on London in support of women's rights, as told in her book Hearts and Minds.
The week descends into anarchy as musician, writer, music journalist and TV presenter John Robb lifts the lid on the story of punk, in all its vibrant glory, in the words of those who were there on Friday, September 28 at The Collection.
His book, Punk Rock: An Oral History, draws on interviews with more than contributors to chart the radical movement which exploded in 70s Britain. The city's Oxfam Bookshop in Cornhill will then host an open mic poetry evening where would-be wordsmiths can perform their own work - or just enjoy other writers' creativity and company.
Speakers include Peter Worsley, father of Lucy Worsley, who will describe his research into the little-known links between Lincolnshire and Charles Darwin. The evening Lincoln Drill Hall brings Lincoln-born historian and author Tracy Borman back to her home city for a much-anticipated talk on her latest book and debut novel, The King's Witch.
The first in a trilogy of historical novels set at the dramatic endpoint of the Tudor reign and the dangerous start of the Stuart era, the novel introduces heroine Frances Gorges, who becomes endangered by the scheming figures behind the Gunpowder Plot of Family audiences can also enjoy more fringe events on Friday and Saturday, September 28 and 29 at Lincoln Drill Hall with performances of Scamp Theatre's live stage adaptation of the modern classic children's book Stick Man from Julia Donaldson and Axel Scheffler, creators of The Gruffalo.
Lincoln Drill Hall box office call or visit.
Michael Morpurgo answers your questions | Children's books | The Guardian
Some activities are free to attend. Keep up to date with all the latest entertainment news here. If you had to choose only one book to recommend to a reluctant reader which title would you choose? I was a reluctant reader myself. And then I taught a lot of reluctant readers, so when I wrote stories, I knew they had to work for me and them, as well as those who take to reading more easily.
How do you pick your characters' names? NewYorkGirl The names of my characters come from the things I see and hear about me. I couldn't think of one that was original or worked for my story. Then I got lucky, I was doing an event at a school in London when a tall Japanese boy came up to get his book signed.
Michael Morpurgo
I asked him his name and he replied, "Kensuke. Animal names are trickier. It was a boy who came to our farm in Devon with his school who told me the name of his own dog — Stella Artois — an Alsatian. It was a genius name for a dog and I shamelessly borrowed it! In Kensuke's Kingdom you gave the main character your name. Is there a reason you did this and if so why? Crystal I'm always doing that.
Two reasons, I think. First, I find it really hard to think up another name. And second, and much more importantly, I really like to feel I'm there at the heart of the action in my stories.
That's also why I write so many of them in the first person. I like to live the story as I write it, be there. Why are many of your main characters, like in the Butterfly Lion and Kensuke's Kingdom, called Michael? Are they a made-up person or do you put yourself in the books? TJ See my answer to Crystal above. They are made-up people, but there's a little part of me in every one of them, I suppose. Which of your books, if you can pick one, did you get the most fun out of writing?
OlivahJami That's a good question and not one I get asked very much. If I am really honest I probably have more fun writing retellings of classic stories. When I am retelling a well-known ancient poem, like Gawain or Beowulf, or a folk tale or a some ancient legend, I try to find a way of telling it in my own voice, as if the listener of today was right in front of me. So, I have to use language that will be readily understood, but if I can I try to echo the tone and rhythm of the original text - if there is one.
I do not keep strictly to every detail of the old story either.
I try to interpret it in such a way as to make it exciting and meaningful, both to me and to a modern audience. When I am writing a retelling I do feel in some way that I am like an actor. The story is not mine, but I am the one living it, interpreting it. So I tell it as I see it, as I feel it. I really enjoy this feeling.
Retelling is also a wonderful exercise for me in between my other books. These old stories have stood the test of time, thousands of years sometimes. I can learn from them, just as an artist can learn from copying great pictures. Each time I do this, it reminds me how the best of storytelling should be, and I find that truly inspirational, and instructive too.
When you are writing, you should be learning all the time and hopefully having fun if you can. There is so much I can learn from these amazing stories.
You often write about animals - why are they so important to you and which is your favourite animal? You write a lot about animals, can you tell me why you write so much about them? Irish Eyes I am really interested in the relationship between animals and humans.
Animals are sentient, intelligent, perceptive, funny and entertaining. We owe them a duty of care as we do to children. Animals, like children, aren't in a position of power as we are as adults, and it is our duty to care for them. I think they often bring out the best in us because they listen without passing judgment and accept us for who we are without prejudice.
Home - Michael Morpurgo
For some people, this can be the most important relationship — a loving and uncomplicated one. I think my fascination with animals also came partly from my life. Many years ago my wife and I moved to Devon with our children to set up an educational charity, called Farms for City Children, that would welcome children from the inner cities to come and live and work on a farm for a week. We would have school groups of 30 to 40, and with their teachers, they would effectively become farmers, milking, feeding pigs and calves and mucking out the sheds.
Watching these children and the animals they were caring for and living amongst, I was inspired to write many of my stories, including War Horse, Which one of your books have you read the most times? This is because I perform concerts of these books either with orchestral musicians — most recently the London Pilharmonic Orchestra with The Mozart Question, or with Coope Boyes and Simpson who are wonderful folk singers, and also in the case of War Horse, with two amazing musicians, John Tams the songmaker in the play of War Horse and Barry Coope.
I read the stories and they weave songs around my words. Keep your eye on my website to see where the concerts will be this year. How do you know when your writing has enough detail in it or when it becomes over the top and uninteresting? How do you resolve writer's block? Tjala First, I don't get writer's block. If I feel I'm going nowhere, I go for a long walk to think things through, to the sheep sometimes!
It you believe in writer's block, you'll get it!
Michael Morpurgo on how we remember WW1 - Newsnight
Best cure for writer's block. Tell you story out loud to some sheep. They'll listen to anything!! As for knowing when to stop: I write quite instinctively, telling the story down onto the page, trying not to worry about it.
Then after a chapter I'll read it out aloud — very important for me — and that usually tells me where I've gone on too much. I find I often have to cut my favourite bits out.
But writing isn't about showing a reader how clever you are with words.
Michael Morpurgo answers your questions
School tests 'kill joy of reading', says War Horse author
School tests 'kill joy of reading', says War Horse author
You're just telling a story! What was your favourite story as a child? I was not an avid reader at all. I liked comics and being read to, and listening to stories. This was the first real book I read for myself. Jim Hawkins was the first character I identified with totally. I lived this book as I read it. Readaholic When I was younger I would have said a rugby player. I loved rugby — still do. But if I am honest I would love to be an actor.
My real father was an actor, as was my mother, and it's in my blood. I love the theatre which has made the journey for War Horse from my original story to the successful play all the more incredible for me.
Have you got a special room for writing? Do you wear special clothes or do special things before you write? Adrii We have built a special tea-house in the garden, which is very light and airy and a great place to write. It's quiet there too as there's no phone. I write upstairs in the tea-house sitting on a bed, with lots of cushions supporting my back and arms. I often write in the morning and then go for a long walk in the fields around our home in the afternoon with my wife.
It really helps to have this time for the stories to weave themselves in my head. Poet laureate Carol Ann Duffy has said that she wouldn't be in the position she is now if it hadn't been for public libraries. What are your views on proposals to close libraries nationwide? Tara I am horrified by the proposals to close libraries.